Top JRA Moments of 2021
2021 was a year to remember! From JUNKCON™ to new services and helping a record number of junk removal businesses grow – it was a standout year for both JRA and the independent business owners we serve. Below are our top moments of 2021!
JRA Serves a Record Number of Clients
We helped 369 junk removal businesses grow in 2021! One of our favorite moments of the year was welcoming Business Package clients to JRA Headquarters for in-person training and consultation.
Inaugural JUNKCON in Raleigh, NC Brings Together 130+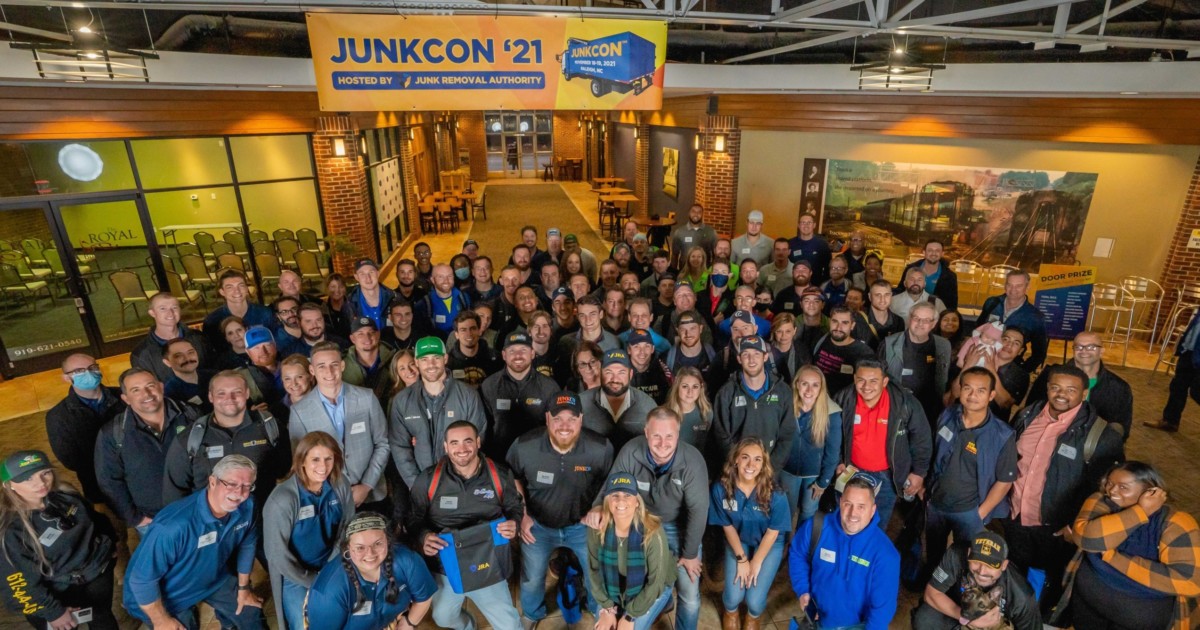 More than 130 junk removal business owners, team members, and industry experts converged on Raleigh, NC for two days of networking and knowledge-sharing at the first-ever JUNKCON™!
Sam Schick Joins JRA as Consultant
$10 Million Man Sam Schick joined JRA as a consultant and to lead our brand new Mastermind networking group for junk removal business owners. Sam provided invaluable insight as the former owner and operator of a $10 Million, 25 truck junk removal operation in Chicago, Illinois.
JRA Contact Center Launches Dedicated Service + Phone Training Course
Our Contact Center added two new services to its portfolio of offerings in 2021 to help clients book more jobs and regain their freedom. The Dedicated Service matched clients with expertly-trained Virtual Assistants to answer calls, respond to leads and perform administrative tasks. Meanwhile, JRA booking and customer service expert Melissa Souto hosted live, virtual phone training courses to teach business owners how to book more jobs on the phone. (RSVP for the next course on Jan. 20!)
Specialty Truck Bodies Builds 62 Junk Removal Removal Trucks
JRA affiliate company Speciality Truck Bodies built 62 junk removal trucks in 2021! Handing over the keys to these good-looking, durable, and highly-functional trucks is always a highlight for the JRA team.
YouTube Channel Reaches 6,000 Subscribers
Our Junk Removal Authority YouTube channel shared more than 120 videos, had over 220,000 views, and surpassed 6,000 subscribers in 2021!
Thank you for being part of the JRA Network and making 2021 an incredible year. We have BIG plans for 2022 and hope you'll come along to keep growing with us. Contact Us to get started today!