Google Ads Management
What could a top Google ranking
do for your business?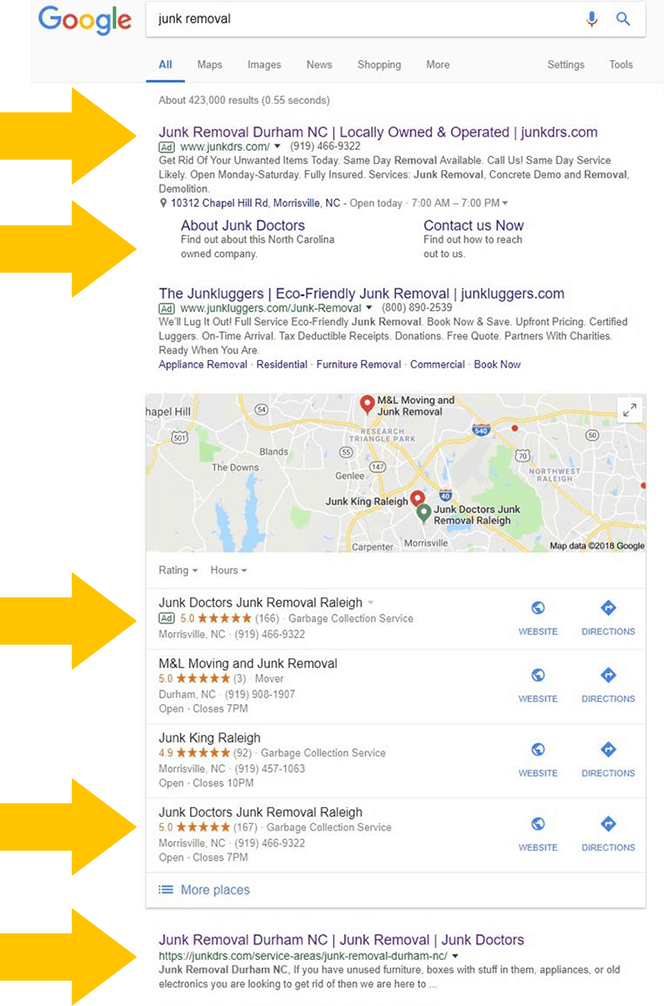 Google Ads Management
JRA's Google Ads campaign built Junk Doctors into a multimillion dollar junk removal company, nearing $3 million a year in business. Our formula reduces Wasted Ad Spend and keeps those profitable jobs coming in by making sure you're the first thing a customer sees when they search for junk removal.
Get More Info
Exclusive Access to the JRA Dashboard
JRA offers Ads customer access to our exclusive JRA Dashboard, an interface that allows you to see a log of all of your calls and online bookings to see whether they came from Ads, Organic, Direct, etc. This allows you to have a full picture of the effectiveness of your campaigns and gather extensive analytics. Available only to JRA customers.

Get More Info
Hire an Ads Management Company That Specializes in Junk Removal
---
Have you gotten calls from lots of so-called pay-per-click advertising management companies trying to sell you their services? Have you used one of these services without seeing results? Do you want to be highly competitive online without throwing away your money?
You've come to the right place. Unlike other ads management companies, we ONLY work in the junk removal industry. This means our campaigns are tailored precisely to the keywords and strategies that work best for junk removal businesses. That's great news for you – it means we know exactly how to get your site to affordably appear in Google Ads, which means more calls, bookings, and customers for you!
Ready to attract tons of new customers?