First JUNKCON ™ Attracts Junk Removal Business Owners from Across the U.S.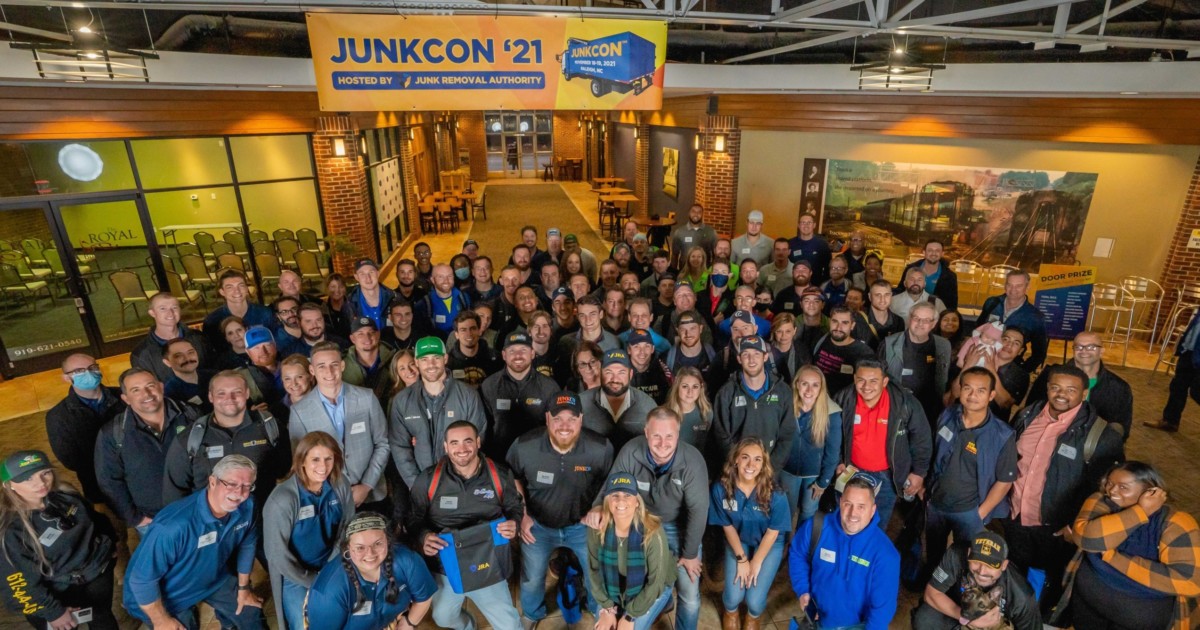 More than 130 junk removal business owners, team members, and industry experts converged on Raleigh, NC, Nov. 18-19 for JRA's inaugural JUNKCON ™ conference. This first-of-its-kind event attracted entrepreneurs from across the U.S. for two days of networking and knowledge sharing. Keynote speakers included JRA Founder and CEO Lee Godbold and JRA Consultant Sam Schick, both multi-million dollar junk removal business owners.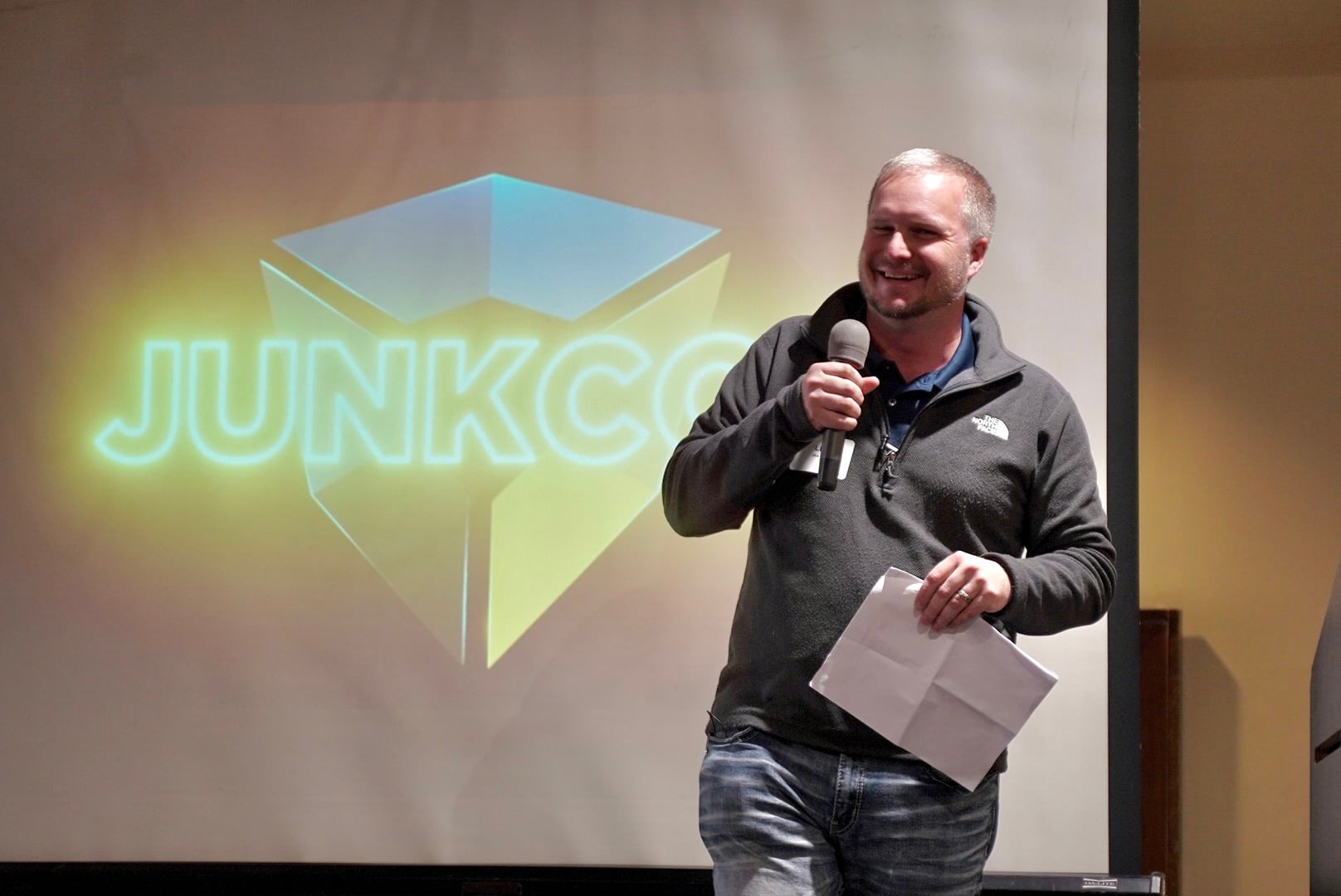 "This was the first time anyone has ever put together an event like this for independent junk removal companies in North America and it's not going to be the last," said JRA CEO Lee Godbold. "We created JUNKCON ™ to bring together like-minded business owners to exchange ideas and learn new ways to grow their businesses, make more money, and live a better life. The response and overwhelmingly positive feedback from JUNKCON™ prove that there is a need for this kind of knowledge sharing. JRA is the premier company to provide that space."
Click here to view a JUNKCON ™ '21 highlight video!
JUNKCON ™ is a continuation of JRA's mission to build a network of independent junk removal business owners. Lee founded JRA after building his own multi-million dollar junk removal business, Junk Doctors, over 10 years ago.
He considered franchising the business but instead created JRA to give business owners the support they need to grow without royalty fees and long-term contracts.
Invaluable Insights
"There's so much information that came out of this conference you cannot implement it all," said attendee Dan Murdock of Junk Solutions in Ogden, Utah. "But I think one of the key takeaways is to just take one item and work on it. I guarantee that one item will be worth the cost you paid to get out here for the conference."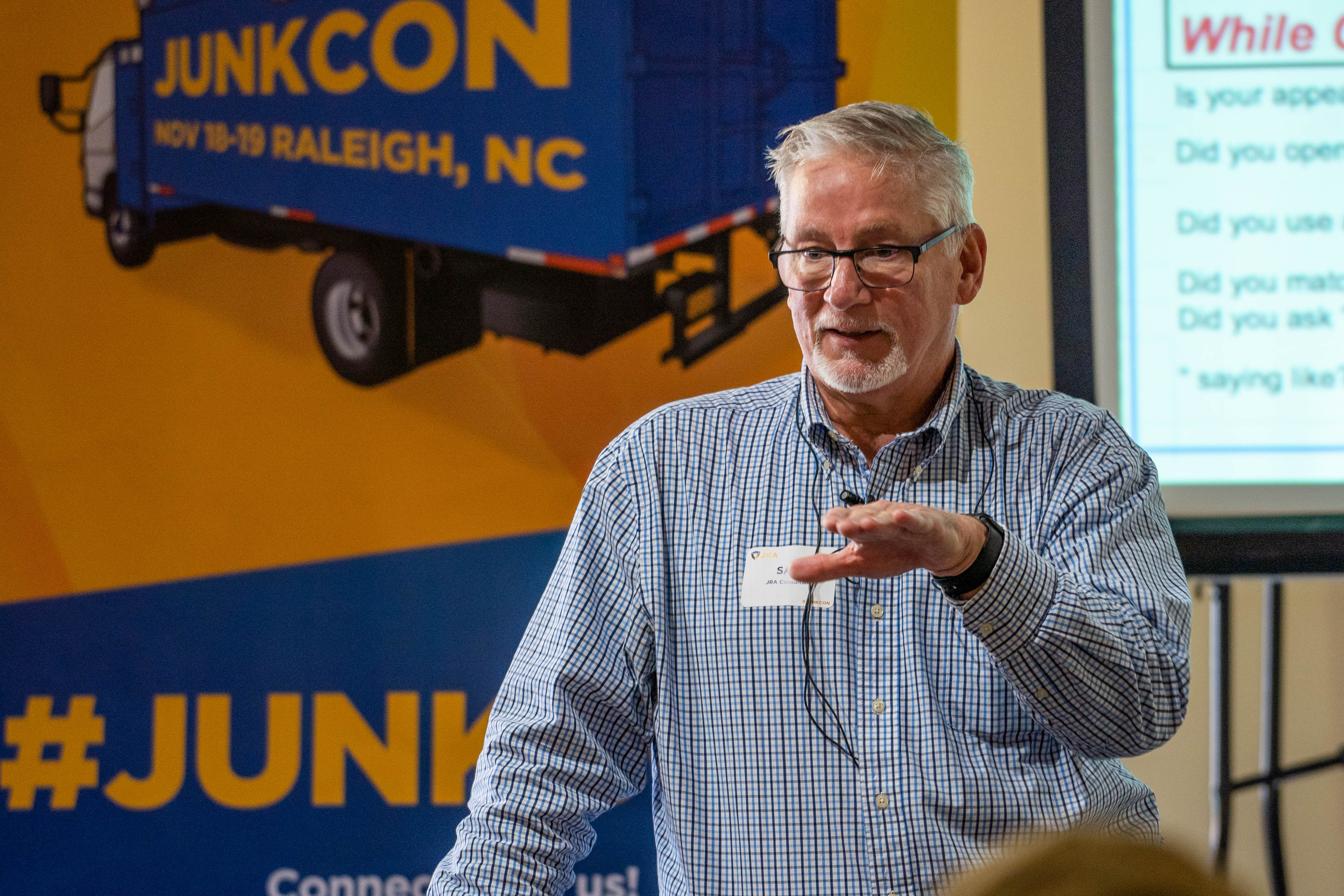 During the conference, JRA Consultant Sam Schick led sales role-play training and walked attendees through the budgeting and forecasting tools he developed while building a $10 Million business. Schick is the former owner of one of the largest junk removal operations in the United States. Over a period of fifteen years, he grew his business to a 25 truck, 100 employee company in Chicago, Illinois bringing in over $10 million a year. In 2021, Schick joined the JRA team as a consultant to help a growing list of clients.
Also sharing valuable tips were Melissa Souto and Rhodney Lamar of the JRA Contact Center. The customer service and booking experts walked attendees through JRA's proven strategy for answering inquiries and booking junk removal jobs.
"It's hard to pinpoint everything I've learned. I've taken in so much information," said Brent Dirden of Trash N Dash in Houston, TX. "The opportunity to exchange ideas with the other business owners, and the advice we've gotten from Melissa and Sam … those things are going to stick with me. I'm eager to learn more." 
Networking and Knowledge Sharing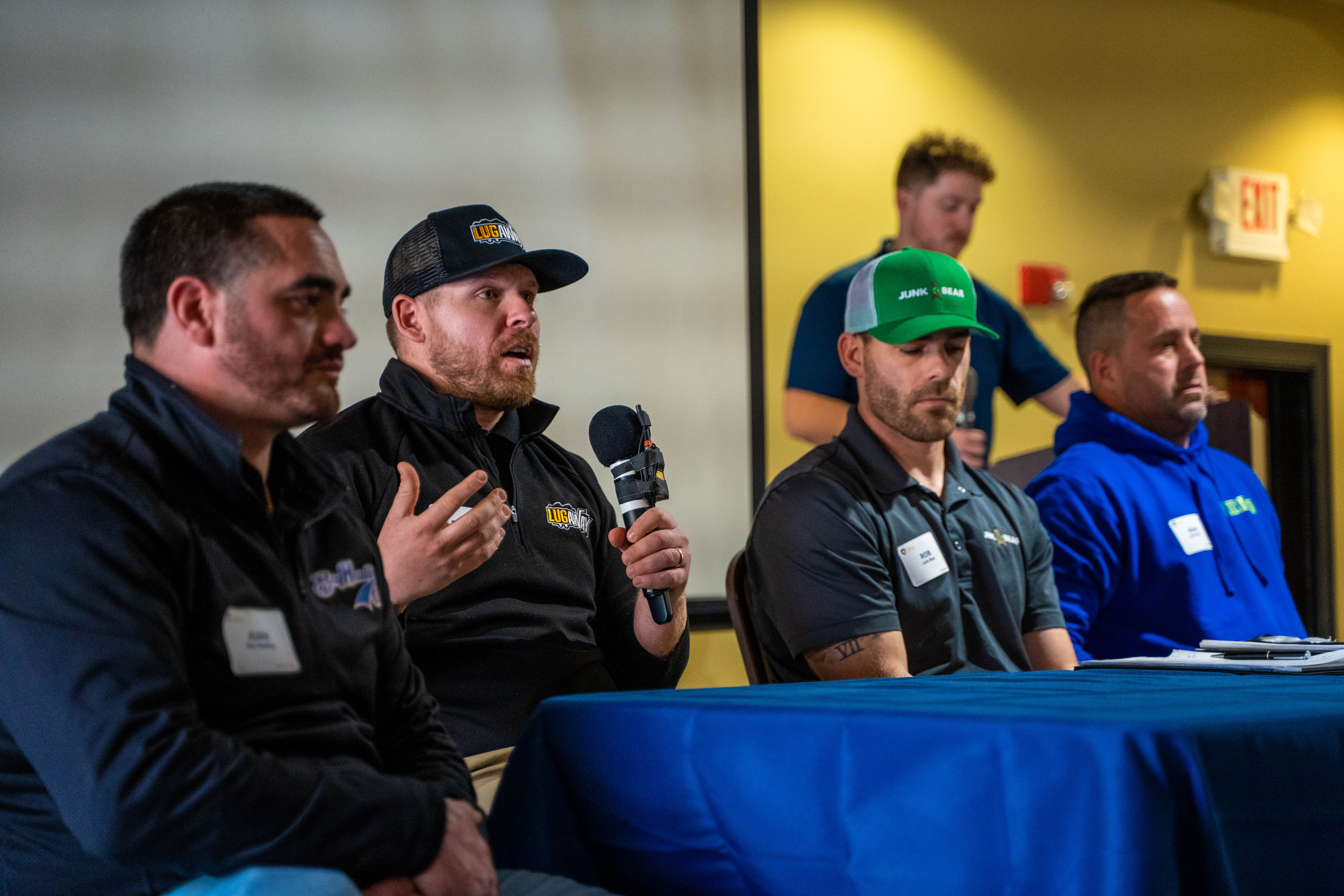 A JRA "Mastermind" panel of successful junk removal business owners was an additional highlight of the conference. Panelists included JRA clients Sean Smith of Junk Smiths in Huntington Beach, CA, Juan Vallejos of Bay Hauling in Vallejo, CA, Steve Conroy of Lug Away in Watertown, MA, Rob Paradis of Junk Bear in Southington, CT, and Joseph Lambert of Joseph's Junk Removal in Marietta, GA. Panelists took questions and shared their hard-earned lessons, tips for growth, and experiences with JRA services.
"The best thing for me was being able to meet all of these other business owners, hearing what they're doing, getting new ideas, and brainstorming together," said Tyler Baker of Valley Junk Removal in Huntsville, AL.
The collaborative nature of the panel provided a sneak-peek into JRA's Mastermind Group – a six-month virtual networking program that facilitates an exchange of ideas between junk removal business owners.
Services that Make Your Life Easier
Also taking the JUNKCON ™ stage were two JRA-recommended services.
Workiz representatives David Clarke and Yuri Samoulich showed attendees how their software can help business owners streamline their booking and customer relations management. Workiz is JRA's preferred booking software program and is recommended to all JRA clients. Junk Doctor's Co-Founder Christian Fowler gave a first-hand account of using Workiz, telling attendees how the platform helped grow JRA's flagship junk removal company into a multi-million dollar business.
Toby Stubbs, president of Wisdom Insurance Agency, also spoke to attendees, sharing tips on how to reduce and maintain lower insurance rates for their businesses. Stubbs has been in the insurance industry for nearly 20 years and specializes in insuring junk removal companies.
Join us for JUNKCON ™ '22
JUNKCON™ '22 will be 5X larger with more speakers, big-name sponsors, and all the greatest minds in junk removal! Join us Oct. 12-14 at the Raleigh Convention Center in North Carolina. Register today at JUNKCON.com!