Furniture Removal – Where Can I Throw Away My Old Couch?
You may have acquired several large old pieces of furniture over the years. And now you want to do old furniture removal but how and where? Some old furniture pieces weigh a ton, and even if you manage to carry those old furniture pieces out the door, you can't just sit them at the curb thinking the garbage truck is going to take them.  
There is an easier option available that will remove your unwanted furniture without you having to lift a finger. So, stop worrying about where you're going to ditch that old couch and let Centreville Junk Removal Authority help.
Centreville Junk Removal Authority
Centreville Junk Removal Authority makes furniture removal easy. We will remove your unwanted furniture no matter how small, or large (or heavy) the pieces are. And no matter how much furniture you want to get rid of, we are ready to help remove your unwanted furniture. We accept anything from couches, mattresses, futons, dining room sets, bookcases, bedrooms sets, recliners, wall units, appliances, workout equipment, office equipment, filing cabinets, and more.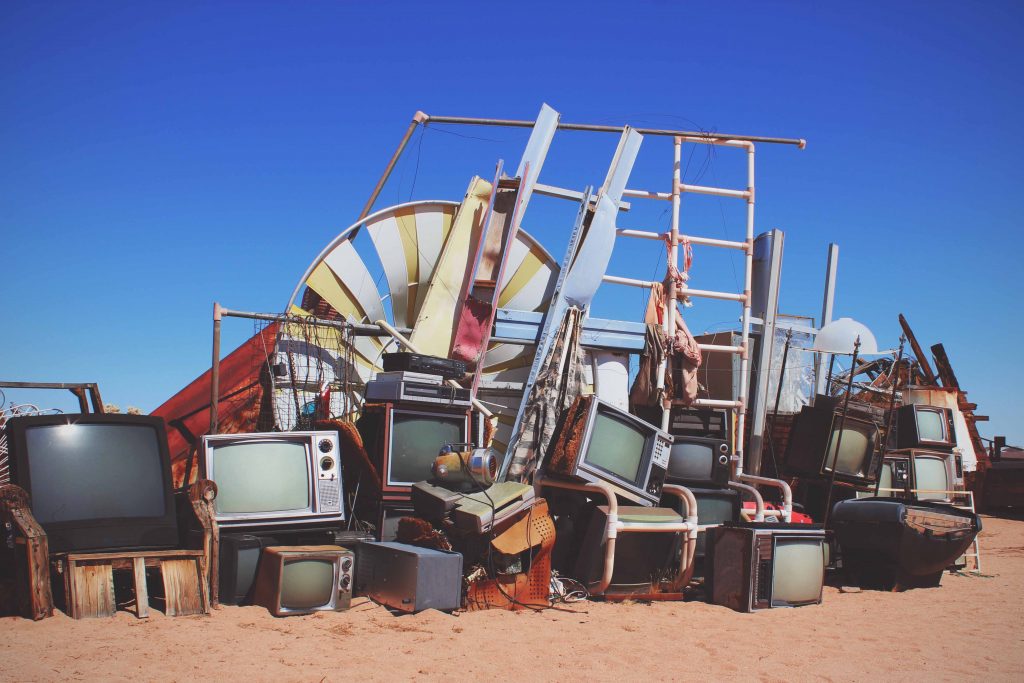 Where Can I Throw Away My Old Couch?
You May Wonder Where the proper places are to dispose of old furniture like your old heavy couch. If you can even get your old furniture out of the door. It may be tempting to dump it in a dumpster or on property that is not your own. But it is against the law, and besides, the majority of furniture companies are recyclable.  While it may be difficult to recycle furniture on your own, junk removal companies specialize in the type of service.
If you have wood furniture that you need to be removed from your home, there may be limitations on receiving it due to the finishes present on this type of furniture. Consider refinishing wood furniture, selling it, or giving it away to others who like to refinish old furniture.
Recycling Old Furniture
Recycling old future has a significant impact on the environment. By recycling, we can reduce the amount of waste in landfills. We also can create new things out of old materials. We can also take care of our environment by working to keep chemicals out of the landfill soil.
Centreville Junk Removal Authority cares about the environment, and they work to reduce landfill waste by donating any furniture you may have that is still in good condition to local nonprofits and charities saving you additional steps.
Contact Us
Centreville Junk Removal Authority has a quick turn around time and can usually be at your location within 24 hours from the time that you contact us so that you can get your space back and get your old furniture out. We make sure to do all the heavy lifting, leaving a clean an orderly space. At JRA Centreville Furniture Removal we always get the job done right no matter what it takes.
Contact Centreville Junk Removal Authority today to discuss your furniture removal needs today so that you can start to clear all of those old pieces out of your home and get back life.