Save Time and Money with Junk Removal Payroll Solutions from ADP + JRA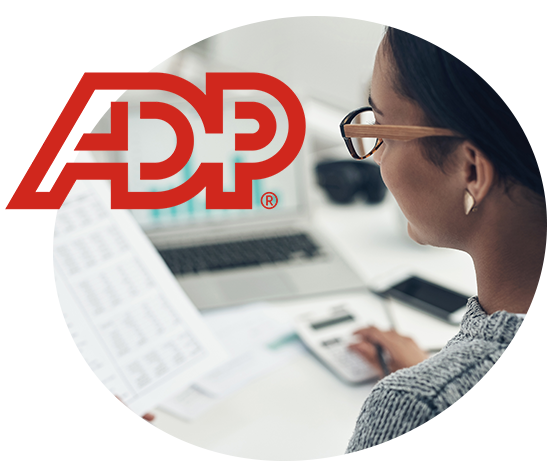 As the owner of a growing junk removal business, you juggle a lot of different responsibilities. But junk removal payroll (and its tax headaches) is one thing that can be taken off your plate.
JRA and JUNKCON™ presented by Workiz are proud to partner with ADP to bring you easy and reliable payroll solutions at a discounted rate.
ADP has been the trusted junk removal payroll solution of Junk Doctors for more than 7 years. Company founder Lee Godbold says their user-friendly system benefits both business owners and employees.
"When we first started Junk Doctors, we were doing all of the payroll paperwork and taxes ourselves. It was a huge drain on time," said Lee. "Signing up with ADP allowed us to focus our talents on growing the business while having peace of mind that taxes were being handled accurately and on time. Team members love it too because they can easily log in, check their hours and make sure they are being paid accurately for their work."
Track Hours + Process Payroll from Anywhere at Anytime
Whether you are on the job, in your office, or taking a vacation with your family, ADP makes it easy to process payroll. They have online and mobile app solutions that allow you to submit payrolls from your desktop computer, tablet, or smartphone. 
Time Tracking and Geofencing
With ADP, your employees can log in to the time tracking system to clock in and out of work. But, as the account owner, you can set up geofencing to limit the locations where they begin and end their day. This prohibits employees from clocking into work before or after they're on the job. 
ADP Calculates the Taxes, Makes Deductions, and Pays Employees For You
When you are ready to process payroll, all you need to do is log in online from a desktop or via the app on a mobile device and submit. ADP calculates taxes on both the state and federal side, makes deductions from payroll, and pays the state and IRS when those taxes are due. 
Finally, ADP makes sure that your employees get paid by either direct depost or live checks. If you have any questions, you will have 24/7 access to ADP's team of payroll professionals. 
More Than Payroll
ADP also offers a variety of people management solutions for junk removal businesses. Services include job description drafting, new hire paperwork, and onboarding tools. To see a full list of available services, visit JunkRemovalAuthority.com/ADP
Take Advantage of Special Pricing
As an ADP partner, we are excited to offer special pricing to JUNKCON™ attendees and friends of JRA. To learn more about our current specials and claim your offer, please visit JunkRemovalAuthority.com/ADP
You can also contact our ADP representative Adriana Lipovan directly at 336-906-8618 or by email at [email protected]. Be sure to mention JRA to receive your special offer.
Please note, filling out a questionnaire on ADP's website or calling their 800 number before speaking to Adriana may void your eligibility for JRA's special offer.
"ADP is the largest name in the payroll space for a good reason. They have great competitive rates, are extremely accurate, and they stand behind their work," said Lee. "ADP will allow you to focus on growing your junk removal company without worrying about whether your employees and the government are getting paid correctly and on time." 
Connect with ADP at JUNKCON™ '22
ADP is a premier sponsor of JUNKCON™ presented by Workiz on Oct. 12-14 at the Raleigh Convention Center in North Carolina. Don't miss this opportunity to network and knowledge-share with the industry's most successful business owners. Get your tickets today!