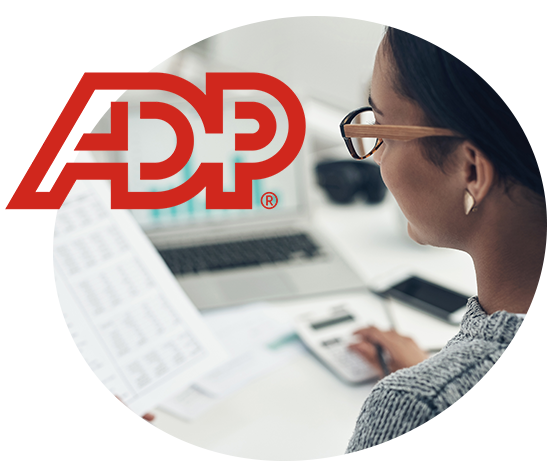 Fast + Affordable Payroll Solutions for Your Junk Removal Business
Get 3 Free Months When You Process Your First Payroll!
How you choose to manage your back-office burden can pull your focus away from reaching your longer-term business goals — or it can bring you closer to achieving them.

ADP

offers a range of innovative solutions that help you manage the administrative side of your business.
ADP® Payroll & HR Packages
Choose the ADP® Package that fits your business best.
Features
ADP® Enhanced Payroll
ADP® Complete Payroll & HR Plus
Payroll, Taxes and Compliance

Payroll: Online, Phone, Mobile

✔
✔

24/7 Customer Service

✔
✔

Tax Filing

✔
✔

Electronic Reports

✔
✔

Employee Access

®

(Portal)

✔
✔

Payroll Delivery

✔
✔

General Ledger Interface (GLI)

✔
✔

RUN&Done

®

(Automatic Recurring Payroll)

✔
✔

Direct Deposit

✔
✔

Wisely

® Direct Debit Card1
✔
✔
ADPCheckTM
✔
✔

Poster Compliance

✔
✔

(SUI) Management

✔
✔

Wage Garnishment Payment Service

✔
✔

Check Signing and Stuffing

✔
✔
People Management

HR Newsletter & Tip of the Week

✔
✔

State & Federal Resources

✔
✔

Employment Verification

✔
✔

New Hire Paperwork

✔
✔

New Hire Self-Onboarding

✔
✔

Employee Discount & Wellness Programs

✔
✔

ADP Marketplace (Digital HR Storefront)

✔
✔
Google Ads: Simple Setup & Management2
✔
✔
ZipRecruiter®
✔
✔

Background Checks

✔
✔

HR HelpDesk (Live Support)

✔

Employee Handbook Wizard

✔

HR Toolkits

✔

Compliance Database & Updates

✔

Job Description Wizard

✔

HR Forms and Documents

✔

HR Tracking

✔

Alerts and Notifications

✔

Document Vault

✔
1Wisely Direct is a prepaid account offered directly to consumers by ADP (it is not an employer-offered pay card program).
2Google Ads by Upnetic advertising tool provided by Upnetic, a third party provider.
ADP® is the Industry-Leading Provider of Online Payroll and HR Solutions
Superior Payroll and HR Tech
Everything you need in a modern, easy to use, all-in-one platform
Trusted by More than 920K Clients
With unmatched global experience in HR, payroll and compliance
Expert Service and Support
From simple tools to full-service outsourcing
Special Offer for Junk Removal Authority
Get 2 Months Free When You Process Your First Payroll Before Aug. 25!
To claim this special offer, contact our ADP representative Adriana Lipovan by submitting the form below. You can also reach out to Adriana directly at 336-906-8618 or by email at [email protected]. Be sure to mention JRA to receive your special offer.
Please note, filling out a questionnaire on ADP's website or calling their 800 number before speaking to Adriana may void your eligibility for JRA's special offer.