Junk Removal Business Gets on Google's 1st Page in 3 Cities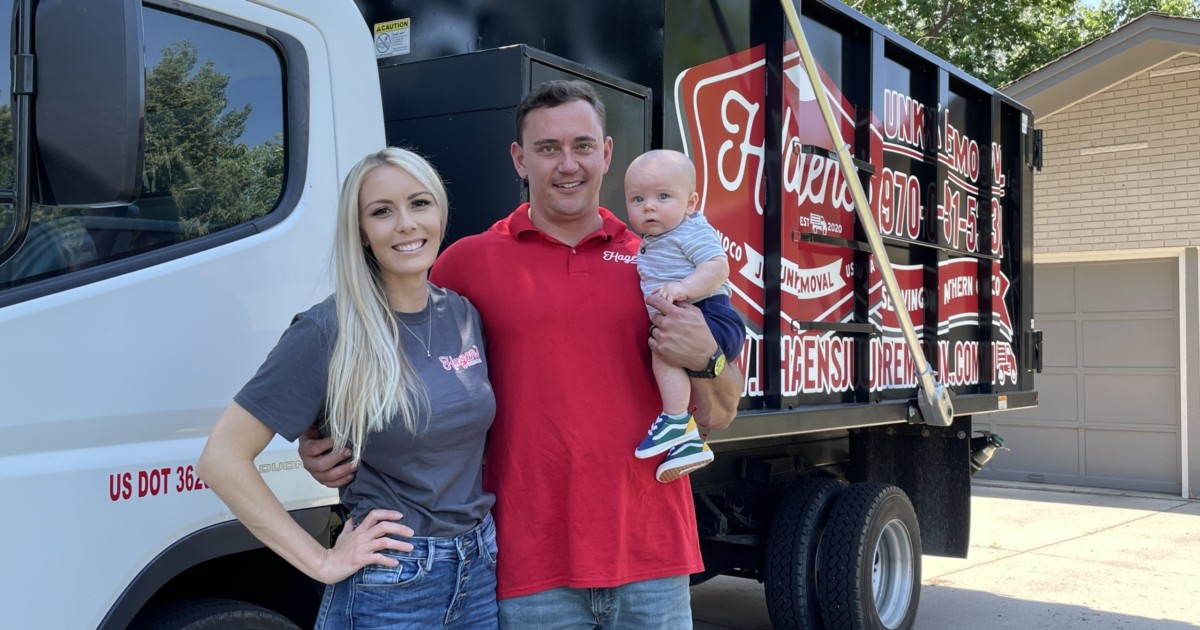 Business is booming for Hagen's Junk Removal. The Northern Colorado company opened in June 2021 and has already expanded into a three-truck fleet. They are dominating the search results in three of the cities they service. And, thanks to junk removal digital marketing, their organic leads are up by 92%! 
"We're on the front page now for three of the major cities we service. JRA has been super responsive, helpful, and nothing but awesome for us." -Kristin Hagen
Who are the faces behind this enormous success? Say hello to Kristin and Taylor Hagen, the owners of Hagen's Junk Removal. Thanks to their ambition, their strong digital marketing, and their commitment to always improving, Hagen's Junk Removal has become a real powerhouse of a business in a relatively short time.
Hagen's Junk Removal Digital Marketing Success
When launching their business, Kristin and Taylor reached out to Junk Removal Authority for support. JRA's web team quickly got to work building their conversion-optimized website HagensJunkRemoval.com, and consultants worked with them to answer new business questions such as pricing. Soon, the company was in business and sought help from JRA's SEO experts. They started working with our SEO team in November of 2021 and have seen a dramatic increase in organic traffic from appearing on Google's 1st page in three cities.
"We got way busier than we thought we were going to be," Taylor said. "We both left our jobs that we were doing previously. Then, we got a full-time employee and a couple of part-time employees by September. In October, we bought a second truck, and we just ordered a third truck from JRA."
Continuing to Grow
Kristin and Taylor have already achieved a lot. However, they're not letting their forward momentum go to waste by stopping now. Instead, they're continuing to prioritize what has worked for them so far: great marketing, great service, and fair prices. In addition, they will use their ever-expanding fleet of trucks to book more jobs in a shorter period of time.
One of the ways Kristin and Taylor are looking to increase their business is by losing fewer callers to the competition. They both attended JRA's "How to Book More Jobs on the Phone" training course with customer service expert Melissa Souto.
"Melissa is awesome!" Taylor said. "She knows her stuff and helps you feel way more confident when interacting with customers on the phone."
With increasing leads and more jobs booked, it won't be long before Hagen's Junk Removal is adding a fourth truck to its fleet!
What We Can Do Together
At JRA, we love providing junk removal business owners with tools they can use to succeed. What we love even more is seeing our combined efforts pay off, and we can confidently say that Hagen's Junk Removal is another example of what our expertise and your ambition can do when brought together. Are you looking to skyrocket to success like Kristin and Taylor? Contact us today to see what our efforts combined can accomplish.
Learn More About Hagen's Junk Removal Success