How to Come Up With a Good Junk Removal Business Plan
Opening a Junk Removal Business is a Big Decision. Take Your Time.
Deciding to invest in a junk removal business may be one of the best decisions you will ever make in your life. This kind of a business is great for those who love solving problems for others, love working with other people, and don't mind getting their hands dirty. Now, before you start gathering up your life savings, investing in a junk removal business system, or buying equipment for your own business, there is one thing you need to do first: you need to come up with a junk removal business plan.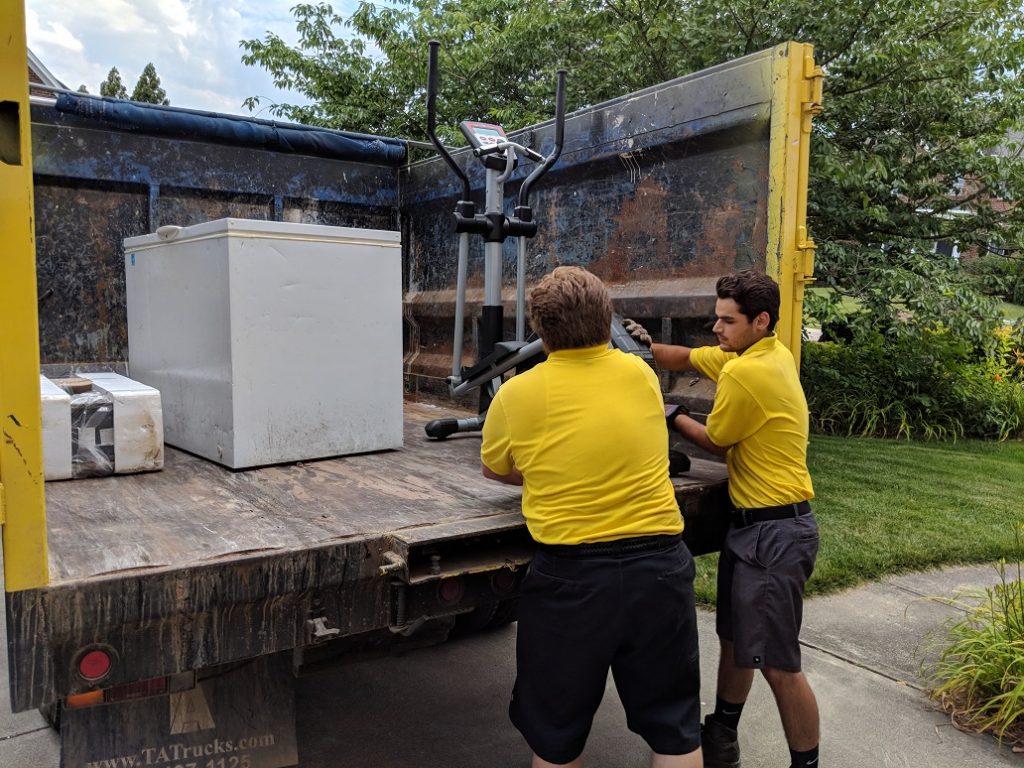 How do you put together a business plan for an enterprise that revolves around other people's trash? Here are some pointers that may be helpful:
Assess Your Target Market
Logic might tell you that if a market already has a successful junk removal company operating in it, you probably shouldn't open your own in that area. This couldn't be farther from the truth. Junk Doctors was started in an area with 1-800-Got-Junk, Junk King, College Hunks, and Stand Up Guys franchises all competing for customers – and we quickly outpaced our competition. In fact, starting in an area that has some competition is actually a good thing, because it indicates a demand for junk removal in that market. Of course, a market with greater supply than demand could be problematic (and an uphill battle at least), but markets that are not oversaturated with junk removal companies are ripe for the taking.
While assessing your target market, there are also several other factors to consider. How is the traffic in that area? Where are the disposal sites and how much do they charge? What items do they accept? Are there applicable local regulations or required permits? What is the average household income? Is the area growing or shrinking? How much construction is being done?
There are many more questions you will need to answer with hard data before launching your junk removal business, but this is a good place to start. If you need assistance with target market research and analysis, JRA can help.
Research Your Junk Removal Competitors
In a business as lucrative and rapidly growing as junk removal, expect to find multiple franchises and local companies operating in your market. Find out which competitor is dominating the area you are planning on targeting, as well as the other companies that run in the same region. Focus on the business that is dominating your market. Learn about their pricing schemes, what they can and cannot haul, what their marketing strategies are, and what makes them the dominating junk removal business in the area.
Research the Cost of Starting a Junk Removal Company
Of course, you cannot start and run a business without money. Like they say, you have to spend money to make money. Many variables will significantly affect the total cost of starting a junk removal company. While most of these are dependent on the details of your particular area, the factor that will most impact your startup cost is the business model you decide to follow. Until recently, you had two options here: go at it alone, or purchase a franchise.
Going at it alone is the cheapest option. You'll need a truck, an office space (which can be your house or a storage locker when you're just starting out), uniforms, some advertising, and at least one helper. That's it. Your overhead costs are quite low, you own 100% of your business, and you make your own decisions. However, this can leave you without support that could really help you grow into a highly successful junk removal company quickly.
Franchises offer this support. Their established systems direct your daily operations and help assure you of some level of success. However, franchises are restrictive, can cost a ton of money up front, and require you to pay ongoing royalties for as long as you operate your business. In addition, using a franchise means you don't actually own 100% of your business – one of your best selling points with customers. You're handcuffed to that franchisor, and there's nothing you can do about it.
Now, however, there is a third option. The JRA Complete Business Package offers all the ongoing support and resources of a franchise system, as well as the training and knowledge you need to build a really successful junk removal business – all without the restrictive rules, commitment, and royalties of a franchise. With JRA, you're the business owner – you just have access to the resources to help you whenever you need them.
Outline Your Junk Removal Business Operations Plan
Once you are armed with all the information you need to start a junk removal business, you should create a business plan. This may sound like a scary or daunting task, but it's actually quite simple. Just write down your ideas and strategies for running your business and organize those ideas. You can start by stating your company's objectives and expectations. From there, work backwards until you have a complete plan for how to accomplish those objectives.
Write down the steps for getting your business up and running, your pricing strategy, how you will market your business, and so on. You'll then need to anticipate and outline your costs, and determine exactly where that money will come from (your savings, family and friends, etc.). You should also project your potential ROI with this business plan so that you will have a goal to achieve – and absolutely crush!
Give us a call today. 919-617-1975