Options for Office Furniture Removal
.Undergoing an office transformation, or move is an exciting time that is full of change. Often there is a lot of leftover office furniture that results in a new office that must be dealt with.  but what are your options for dealing with all of the chairs, tables, and desks that may have no place to call home anymore? Luckily there are many office furniture removal options available for you. Choose wisely and hopefully make your new office transformation a smooth one.
Sell It
Your used office furniture is probably in good condition. However, there may be way too much of it to post it on classified sites yourself. There are other third party companies that will buy used office furniture. Though it depends what you are trying to get rid of.  Also, how flooded the market is at the time you are dealing with your office furniture removal project. Third party companies that buy and sell used office furniture work on supply and demand.  They are trying to get rid of 150 used office chairs isn't always that easy.
It is a good idea to do some research to assess the market before deciding if this is the way to go, or if any other option may be more beneficial and provide you with the faster result in removing your office furniture.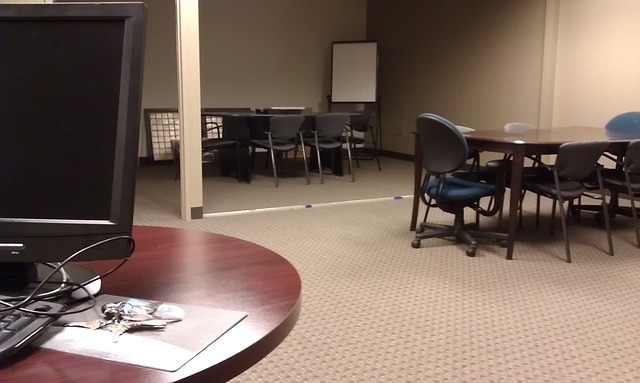 Donate It – Office Furniture Removal
Donation of used office furniture is a good option. Research should be done to find a reputable charity that is the best option for your company before choosing one. Make sure you find a company that can provide a solution that completely resues your donated items. Also, provides a tax write-off, and manages all logistics surrounding the donation of your office furniture.
Office furniture removal projects are time-consuming, and there are often hundreds of furniture pieces. Having a team that can handle the complete coordination is very important.
Call West Palm Junk Removal Authority
Another option, and perhaps the easiest option is to call West Palm Junk Removal Authority. West Palm Junk Removal Authority will remove your unwanted office furniture no matter how small, or large the pieces are, or how much office furniture you want to get rid of.
West Palm Junk Removal Authority is environmentally conscientious, and they work to reduce landfill waste by donating any furniture in good condition to local nonprofits and charities saving you additional steps.
West Palm Junk Removal Authority has a quick turn around time and can usually be at your office location within 24 hours from the time that you contact us so that you can get back to business. We make sure to do all the heavy lifting, leaving a clean and orderly workplace. We always get the job right no matter what it takes.
Contact West Palm Junk Removal Authority today to discuss your office furniture removal needs today so that you can start to clear all of those old pieces out of your office and get back to work and on with productivity.