Don't Lose That Sale: Why Responsive Websites are a Must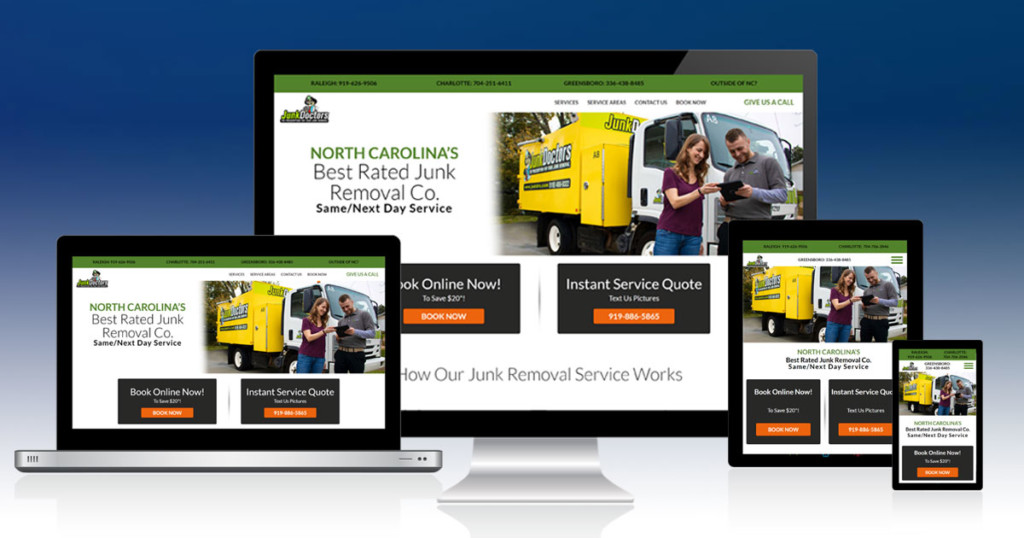 When you're building your junk removal website, it's important to make sure your site will look great and function well no matter what device your potential clients are using. Whether it's an iPhone, an Android, a desktop computer, or even an iPad, it's an absolute must to make your website responsive and optimized for all devices.
Having a site that is not easy to navigate could cost you big! For example, if you have a potential client trying to book your services from their Android phone, but your phone number and book now buttons are jumbled or difficult to read on their small screen, you can bet that they'll move on to one of your competitors.
Luckily, there are tools available to help you preview how your website will look on different devices. For example, if you are using WIX web builder, there is a toggle button in the top menu bar that allows you to switch between desktop and mobile view. The tool has some limitations – it won't break down the difference between a Samsung and an iPhone – but it will give you an approximate idea.
Here at Junk Removal Authority, we'll make sure that your website looks great and books jobs no matter what device a client is searching on. We build our websites to be 100% responsive. Each site goes through an extensive quality assurance process that includes checking your site on various browsers and devices to ensure information and links to "book now" are easily accessible, no matter where your web traffic is coming from.
If you're interested in building a fully responsive, optimized website with JRA, give us a call at 919-617-1975.