Business Package Clients Make $40K in 5th Month of Junk Removal Business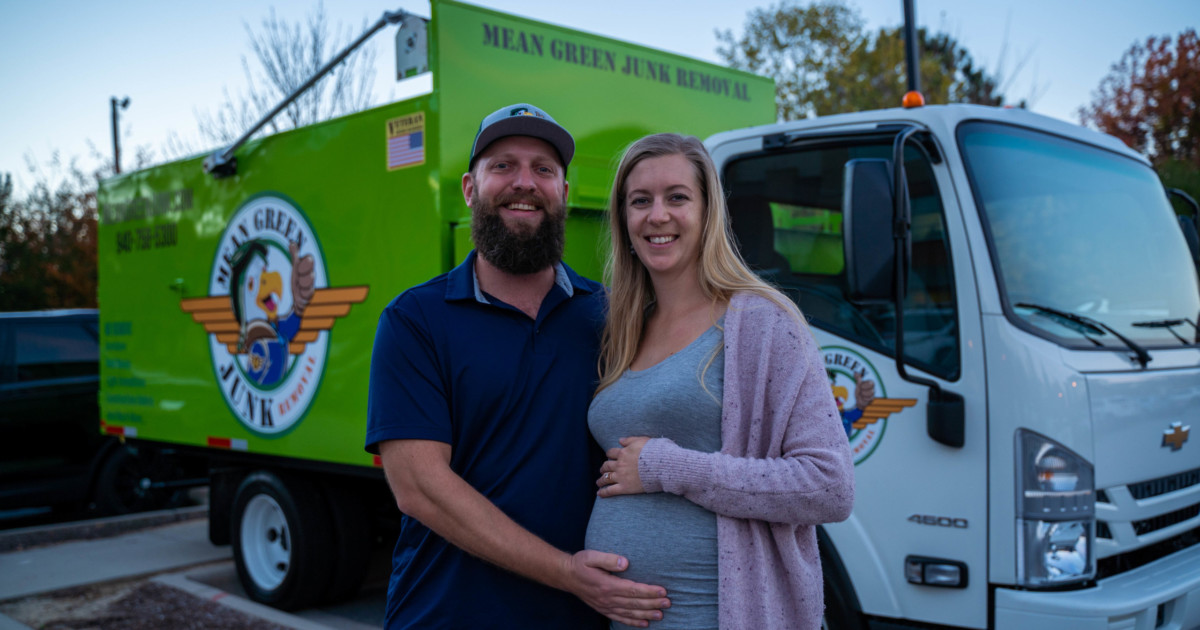 How much do junk removal companies make? Just ask Tom and Christina. As JRA Business Package clients, they found themselves making a whopping $40K a month in revenue by just their fifth month of operation. Not only that, but they top the search engine results in Denton, TX, and the surrounding areas, too.
"Each month, we've gone up in revenue very significantly. And that's all thanks to the whole system that JRA has put together." – Tom
"I was thinking it would be a little bit of a challenge," added Christina, "but it was really a lot easier than I thought it would be, and it was a lot of fun, honestly." She also appreciates that she can now enjoy her working hours alongside Tom. "Getting to spend more time with him was pretty cool."
Tom and Christina attribute the success of their junk removal business, Mean Green Junk Removal, to their partnership with JRA. As Business Package clients, they receive expert knowledge and support from JRA, including:
With our Google Ads marketing, Tom and Christina were able to receive a more-than-steady stream of appointments during their first months of operation. Perhaps even more eye-catching are the benefits they're receiving from our SEO program. Mean Green Junk Removal rules the search results in their region. This means they're booking more jobs than ever, and many of them are from organic search results that they don't have to pay per click to acquire. 
"Google Ads carried us into month four," said Tom. "And now, because we did SEO from day one, we're on the first page of Google."
Tom and Christina's success is a perfect example of how JRA's marketing services can provide your business with the resources it needs to thrive. Consider that Mean Green Junk Removal made $12K during its first month. Then compare that to the $40K they made during their fifth month. That equals an increase of seven thousand dollars of additional revenue each month! With this additional income, Tom and Christina have big plans for their business. For example, they plan to purchase a second truck by their seventh month, and a third truck by their ninth month. By then, they'll be capable of tackling more appointments than ever before. As a result, their monthly revenue will keep climbing higher and higher.
"We want to expand to where we're bringing in enough money to have a comfortable living, but then be able to spend most of our time on what matters."
For Tom and Christina, their business' continued growth is the key to a relaxing future with plenty of free time for them to share. As Mean Green Junk Removal expands, they'll be able to spend fewer days on the truck and more days doing the things they want to do in life. And as long as they're in the junk removal business, JRA will have their backs.
"JRA will continue to support you," Tom commented. "They've continued to support us."
So, how much do junk removal companies make? That depends on whether they're partnered with JRA or not.  Contact Junk Removal Authority today and ask about our Business Package services to experience Tom and Christina's success for yourself. 
Already established and looking for support? Then, you need to check out our junk removal digital marketing services for Google Ads, SEO, and Web. And, be sure to reach out to our Contact Center to help you answer calls and respond to leads.