Junk Removal Business Doubles Revenue with JRA Google Ads
Want fast results? Google Ads for junk removal businesses has the potential to double revenue in no time at all. Just take a look at Lightning Bay Junk Removal, a business that jumped from $6,500 a month to $14,000 a month in revenue after hiring Junk Removal Authority to take control of its digital advertising campaign.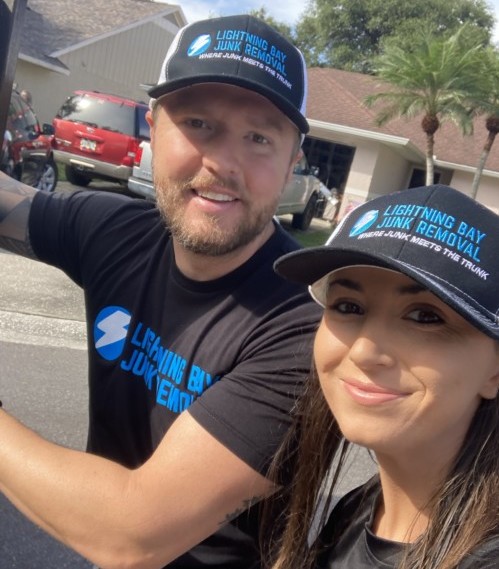 "It's a pretty substantial jump," says Lightning Bay owner Adam Wiseman. 
Adam is a CPA by trade but decided to start a junk removal business because he didn't want to sit in front of a computer all day. As a farm guy from North Carolina, he wanted to stay active while making a living. With a single dump trailer, he founded Lightning Bay Junk Removal in the Tampa Bay Area in July 2021. However, it wasn't a high-revenue business from the start. In fact, in September 2021, the business only got a couple of hundred dollars of revenue. 
Eventually, Adam discovered Junk Removal Authority. YouTube was continuously recommending JRA video content to him—something that would wind up becoming a business-changing event. After hearing the success stories of some of our other clients, Adam decided to take the plunge and start with JRA Google Ads management. His investment paid off. 
Adam started with JRA Google Ads on Dec. 1, 2021, and by the end of the month, his revenue was more than double what he was bringing in the month before. Now, Adam is interested in adding more JRA services to his business in the future, including the JRA Business Package.
The quick and sharp increase is no surprise. JRA's Google Ads Management team works exclusively in the junk removal industry. We know the keywords and the strategies that lead to success, and we've turned our knowledge into a formula we can apply to businesses all across the nation. In other words, if you want to stop wasting money on ineffective ad campaigns, and if you want your business to grow like Lightning Bay Junk Removal, we're the proven method for making it possible. Ready to get started? Then contact us today.