TV Removal: Out With the Old In With the New
The holidays are right around the corner, and as the gift-giving season sweeps in.  So do a lot of new electronics.  With the purchase of new TVs, the old TV removal and outdated electronics that we own begin to take up much-needed space. We must begin to find their way out of our homes, whether through sale, donation, or the garage.
TV Removal
The television was invented 91 years ago.  This has had a long time to evolve and get to where it is today. The TV has gone through many stages; it started as having an incredibly small screen and being so heavy it was virtually impossible to move. Over the years the screen has grown larger and larger while the other components of the TV have gotten smaller. However, the challenges of disposing of a broken or unwanted TV are still the same.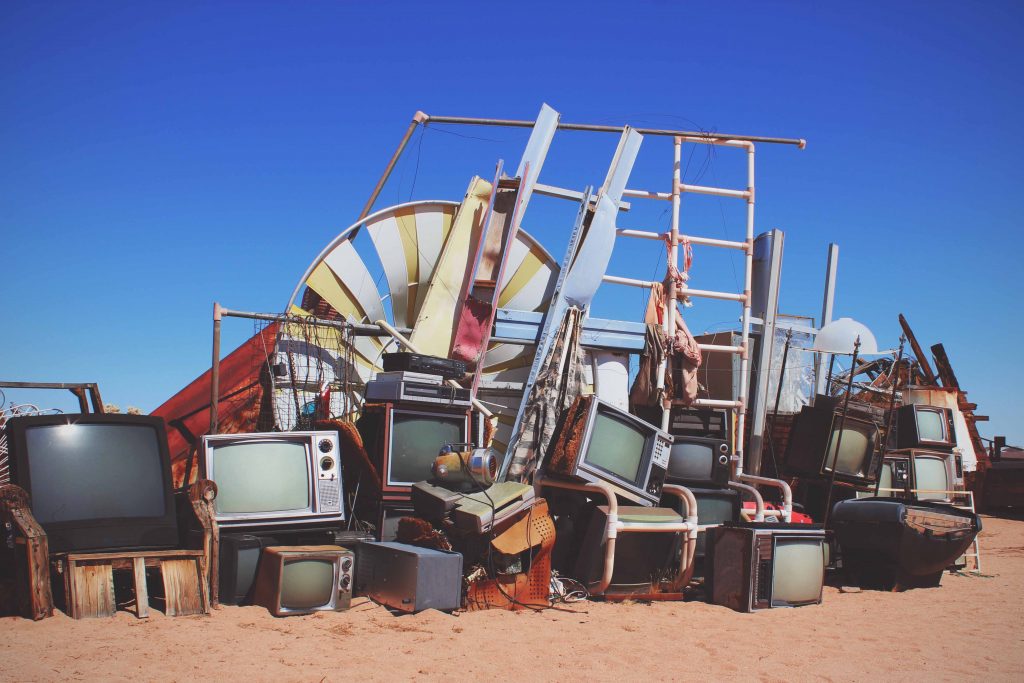 Luckily, Louisville Junk Removal Authority can help with your TV removal needs and offers some helpful solutions if you are replacing your old TV and need to get rid of an old or broken TV set.
Sell Your TV
If your television is still in working order and not considered junk, then you could consider selling it and have the buyer remove the television from your property and transport it. This is especially helpful if you own a large, bulky  TV. Selling your old TV is often a great option and ends up putting money in your pocket and solves the issue of freeing up the needed space for your new TV.
Donate Your TV
Keep in mind that different charities accept different items and calling the donation stations or searching online to determine which charity best suits your needs ahead of time is recommended. Louisville Junk Removal Authority can pick up your used television for donation, whether large or small. The team at Louisville Junk Removal Authority will make sure that your TV arrives at the charity of your choice and will also email you a tax write-off form saving you the hassle and saving you money at the end of the year.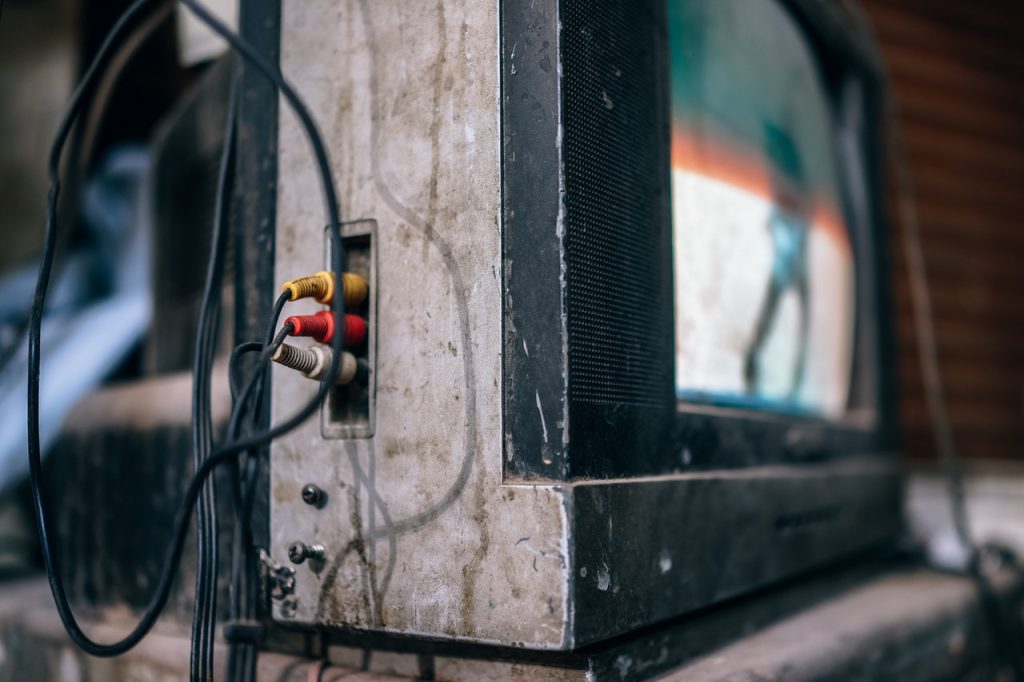 Recycle Your TV
Many electronics, such as televisions, produce harmful chemicals. Chemicals such as lead, mercury, and cadmium, all of which needs to be disposed of properly. Over five states have laws stating that electronics have to be disposed of properly.
If your TV set is broken and cannot be sold or donated than Louisville Junk Removal Authority will make sure that your television set is disposed of properly through recycling. The proper old TV removal eliminates chemicals that will possibly hurt the ozone.  
Contact Louisville Junk Removal Authority
Louisville Junk Removal Authority is proud to serve the Lousiville area for all tv removal as well as junk removal, recycling, and donation pick-up needs. Lousiville Junk Removal Authority can help you to reclaim your space and make junk removal fast and easy.
Contact Louisville Junk Removal Authority today.