San Diego Junk Removal Done Right and Fast
Junk MD has just what the doctor ordered for your junk removal needs. We are here to fulfill your junk removal needs throughout the entire San Diego metro area. From removal of an old recliner you've had since college to hauling away an attic full of boxes, bags, old furniture, or other general junk we've got you covered. We are the prescription for your junk hauling needs.
Junk and trash removal can be done on your own for sure. But why take the time? You are busy. You've worked all week. You've got kids that need to go to soccer games. You've got a golf course calling your name. Or you've got more work that needs to be done. Why take up hours of your Saturday to get rid of some old junk when you could call us here at Junk MD and have it gone in under an hour? Of course depending on the size of your job. But generally we can cut the time you spend on this project by at least 60 percent. And you don't have to risk throwing out your back, hurting some other part of your body, or damaging your property. That is definitely NOT what the doctor ordered. Couch removal, attic clean outs, and other junk removal needs are certainly not worth all that hassle.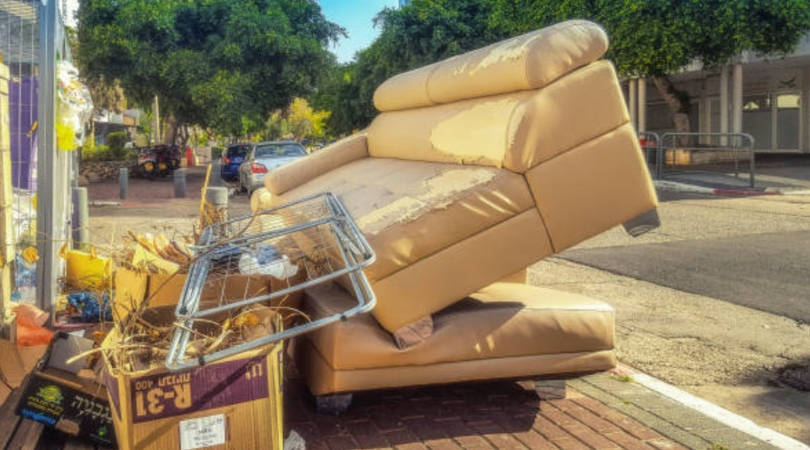 Another common thing that you run into when completing a junk removal service are spiders, snakes, bees, wasps, hornets, and more. Not only do you have to dodge the hazards of hurting yourself you've got other coming after you too. Our junk removal professionals in San Diego are used to operating around things that are out to get you. We know where to put our hands, where to step, and where not too. And if we get struck every now and then it just comes with the job. We get fixed up and get back to hauling junk. That is the Junk MD way.
Most people let stuff build up in their property over a long period of time. They think about getting rid of it but decide it isn't worth the hassle. Then they get ready to sell their home, renovate their home, have a lot of guests coming over, or just get SICK of the stuff and need it trashed out right then! We've got you covered. Junk MD can respond to any trash hauling request within a day and often same day service! We are that dedicated to making sure you are happy and getting rid of that stress that your junk is calling. That is what the doctor ordered.
Many people worry that while having us come over that we are gonna track mud in their home or damage their property. Rest assured. All of our team members either put on boot covers before coming into your home or take their shoes off. No exceptions! You've hired us to get rid of those old mattresses, remove that old couch, and haul away all that old general junk. You shouldn't have to trade that junk for dirty carpets and damaged walls. However, accidents do happen from time to time. Rest assured that the junk removal professionals here at Junk MD are fully insured with general liability, automobile, and workers compensation. That is protecting you, your home, and your wallet!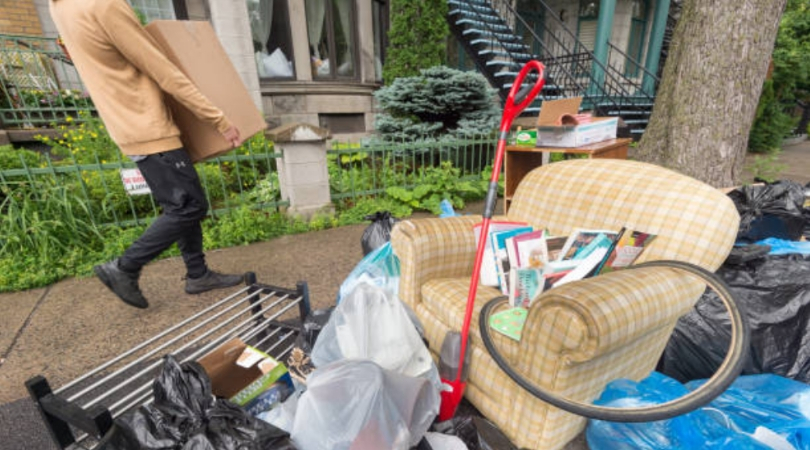 From time to time you might have a trash can that the trash company didn't haul away. You could have filled it up completely before a move. You need that trash removed also? Junk MD has you covered. Many people believe we can't haul regular garbage. We can! And it's charged no differently than any other junk removal we perform. It is simply based on how big your junk is… how much space it takes up in our truck.
So whatever your junk removal and hauling needs are Junk MD is here for you. Our team of Emergency Responders are ready for your call at any moment. So pick up the phone and call us today at 619-344-0545.