Moving? Got stuff to leave off the truck? Call Junk Removal Authority
A wise person once said that you should move every 10 years in order to not accumulate a bunch of unnecessary stuff.  The locally owned partners of Junk Removal Authority might tell you just to throw stuff out as you go instead. But if the time has come for you to move it is a great time to reconcile what you need and what you don't. After all hiring a junk removal company is cheaper than putting the items on the moving truck. And why clutter up a brand new house also? You should get some new furniture to go along with that new house you are moving into. The time to get rid of the stuff is NOW! Not after you've already moved in.
During the Spring, Summer, and Fall months the junk removal professional that make up Junk Removal Authority are busy assisting people getting rid of stuff before or after a move. It is amazing the amount of people that move stuff to their new home instead of getting rid of it at their old home. Then they get to their new place, realize they don't have space, or that they made an error by bringing the stuff in the first place. Instead of making that mistake do a thorough inventory of the items you have in and around your home. If you haven't used something in the past year it's probably time to get rid of it. Because chances are if you do need it in five years you won't be able to find it or you'll forget you had it in the first place! Move it on. Get it to somebody who will use it. And buy/rent it the next time you need it five or ten years down the road.
Moving is a stressful time. A professional junk hauling company can help relieve that stress. It is amazing the positive feeling you get by decluttering. If you have an old couch the dog has ruined, an old CRT TV that still works but hasn't been turned on in years, boxes of kids toys that'll never be used by you again, then don't put that stuff on the moving truck! That is junk. At least to you, it is junk. Our junk removal teams will donate, recycle, and repurpose much of what we take. So not only are you decluttering your life you are adding value to someone else's! How awesome is that?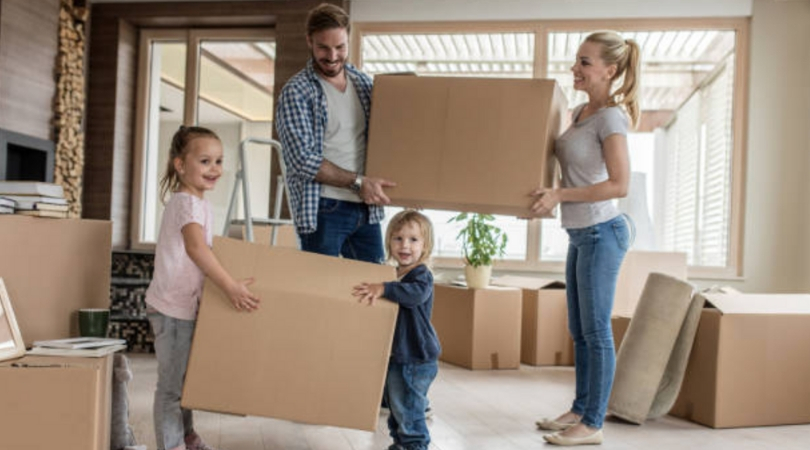 Junk removal is definitely something that the average layman can do themselves. The partners of Junk Removal Authority know that. But moving is already a stressful endeavor. Why make it more stressful by doing the work on your own? You've got enough of a job figuring out what goes and stays. Let a professional junk removal company take your stress away. We are just a phone call or online booking away.
A moving company charges based on the time your job will take, the amount of stuff you have, and what size truck they need to bring. Often times by having a junk hauling company execute couch removal, washer removal, dryer removal, refrigerator removal, attic cleanouts, or basement clean outs you will reduce the time the moving company needs and allow them to bring a smaller truck. The larger trucks cost a lot more money to roll down the road! This can be huge savings for you and result in a quicker move. Not to mention a more organized home. You know you've moved into a house before and stuff has stayed boxed up for years. That was stuff you didn't need! That was an instance you should have called the JRA!