Dabblers in the Junk Removal Business Get Crushed
Don't "Try Out" Junk Removal
One of the things we hear every week from people looking to get into junk removal business is that they want to get in and try it out. Some want to dive in but have a spouse who is encouraging them to hold back and just "try it out." In most businesses, this is the wrong thing to do and will likely lead to failure before you even really get started.
Some of you might ask why you should dive into the water when you can just wade into the shallow end first. You're not wrong. You should never just dive right into the water without first making sure it is clear of debris and dangerous animals and that it is deep enough for you to dive in without hitting bottom. You should also make sure you are in good enough health and capable of swimming back to the top. And you better make damn sure you know the way out of the water too. Or you could walk into the shallows, slip on a rock, bust your head open, and die. See, dead before you even get started. Don't let your junk removal business slip on the rocks. Get your info and dive in.
Don't be an Ordinary Business Thinker
I'm about to expose myself here to a lot of ordinary business thinkers. A lot of practical business thinkers. A lot of reasonable business thinkers. The thinkers who tell you to try out a concept and see if it works. The thinkers who tell you to diversify your investments in case they don't work out. I'm gonna tell you that just trying something out is an extremely poor business move and should be avoided at all costs. If you've determined something is worth doing, you need to make a commitment to get in there and do it right.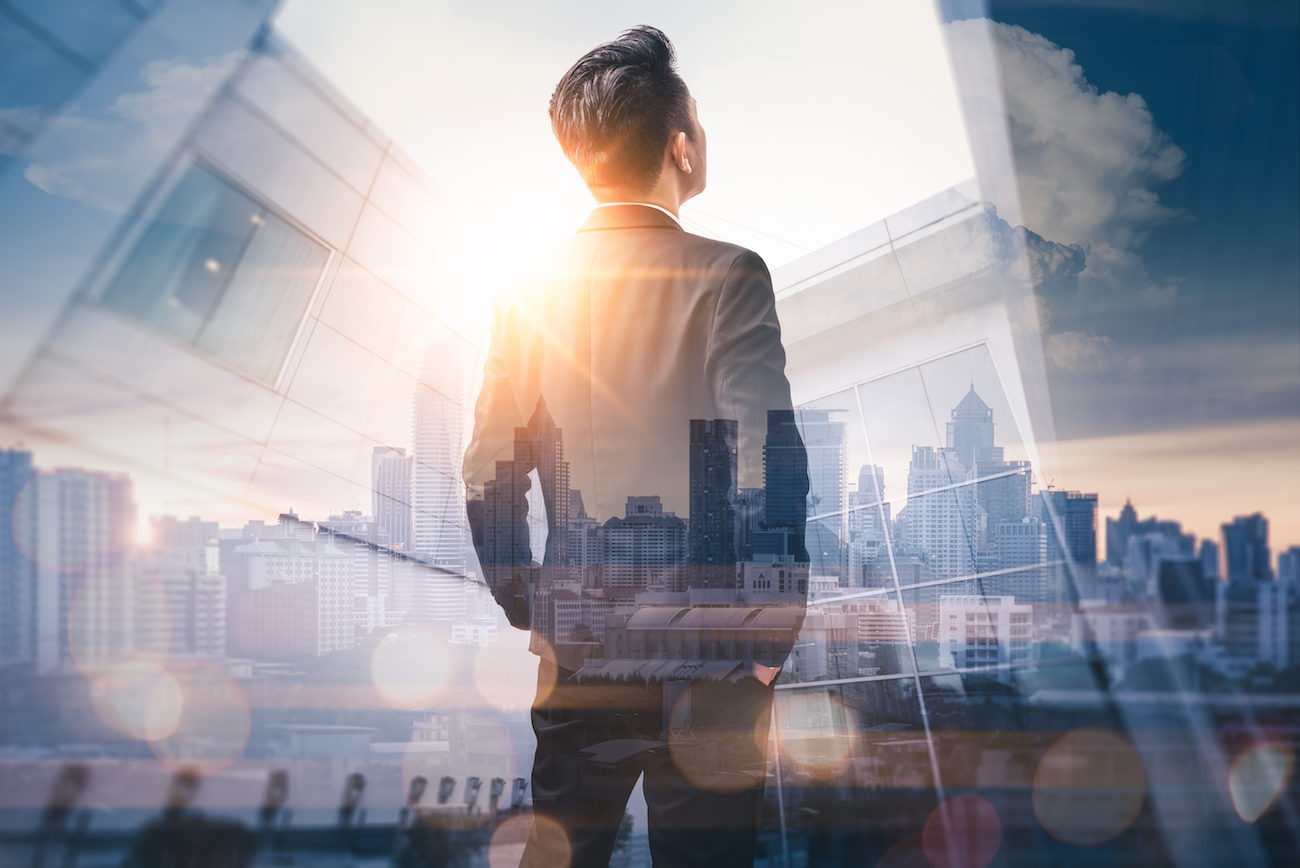 So, why is trying something out such a bad move?
1. There is no commitment: Compare two gentlemen who are interested in learning how to start a junk removal business. They do their research, determine they are interested in this business, and decide to get started.
Business owner number 1 concludes that he has a pickup truck, a fairly strong back, and a son who can give him a hand hauling some junk. He's gonna buy a cheap trailer, put up a Craigslist ad or two, and see if this thing works out.
Business owner number 2 has realized there is some serious demand for junk removal in his and other markets. There is some stiff competition in his area, but he understands that's a good thing. That means there is demand. He sees that other companies have proven junk removal works in his area. He's ready to commit. He goes out and purchases a Junk Removal Authority start up package, buys a new truck, gets a great website, rents a warehouse/office spot, and hires four employees.
What's gonna happen when the going gets tough (which it will)? What's gonna happen when business gets a bit slow, an employee quits, a truck breaks down and requires thousands to fix, the city doesn't allow his commercial vehicle to be kept at his house, he damages somebody's property, etc.? What's gonna happen when shit happens (which it will)? Who is more likely to persevere? The guy who eased in to try it out, or the one who fricken committed? The answer is obvious. The one who committed to his junk removal business is much more likely to succeed. Why? Because he has more to lose. The very reason Business Owner Number 1 started the way he did was so he could limit his losses. By limiting his losses, he could very well prevent himself from ever realizing any gains. "No pain, no gain" holds very true for businesses.
2. You are unable to rise above the pack (because nobody knows about you): Let's say Business Owner number 1 hasn't gone out of business yet. Shit hasn't hit the fan yet and both owners are still running. They both start at the exact same time.
Business Owner Number 1 puts up a Craigslist ad, plays around on Facebook Marketplace, and waits for the phone to ring. He gets several phone calls and customers are always asking about price. He books a few jobs and does them. He removes some concrete and estimates the job at $300. The customer thinks he's crazy so he settles at $200. It takes him and a helper two hours to load. As he pulls away he's thinking, "that's not bad. Two hours of work and after fuel and labor I'll probably make about $150."
Then he takes the concrete to the dump and faces $250 in disposal fees. He just worked for several hours to lose $100. After leaving the landfill, his tire blows out as a result of some debris from the landfill. He spends $150 to change out the tire. He isn't so sure about this junk removal business right now.
Business Owner Number 2 has a slightly different start. Armed with the firsthand experience and knowledge of how a successful and large junk removal company is run, he is sure of himself and his investment. He knows how to market to customers, how to quote jobs, and he has a reliable vehicle. He's using the Pay Per Job program and that starts to bring him instant business. He gets to a quick garage clean out job on his first day. It's about a full load, so he charges $550. It takes him and a helper about 30 minutes to load. They are able to donate and recycle some of the items on the truck. His disposal fees are only $30. He has two more jobs scheduled for later that day. One is an attic clean out that takes about an hour and he brings in $350. The third job is a hoarding clean out job. He's had a good day and has made good money. He's got some jobs coming up over the next few days, too. He looks at the hoarding job and quotes it at $3,000. The homeowner replies, "no way am I paying that much for junk removal!" Business Owner number two leaves and heads back to the shop having profited a few hundred bucks throughout the day. Not bad!
Business Owner Number 2's day went better because he knew how to get attention, knew how to quote jobs accurately, had seen firsthand that customers are more than willing to pay hundreds of dollars for junk removal, and because his prices were higher, he was able to pay for great advertising to attract these customers. He went into this business expecting to lose some money at the start and with the knowledge that he must spend money to make money. To make it in junk removal, spending money is a must. You will not get the majority of great junk removal customers through free advertising. The majority of Craigslist customers are extremely cheap and the jobs are extremely laborious. The people on Craigslist are often do-it-yourself types and cheapos. The only reason they are calling you is because this job was too shitty for them to do themselves. That'll cause you to get out of the business fast!
Business Owner number two had cash left over at the end of the day. He then took most of that money and put it back into advertising for more exposure. He isn't making much at the start, but he is setting himself up for a great future business. He is getting known. He is rising above the dozen or so other companies in his market that aren't willing to make the commitment he is making. He's gonna be tough to beat in the long term.
3. You aren't willing to do what the competition isn't doing: To stand above the rest of the dozen or so junk removal companies in your market, you have to be willing to do things and make sacrifices that the competition won't. Business Owner number two already made a decent investment in training and support with the JRA startup package. That was the first thing he did that his competition didn't. He and his wife then made a commitment that they would not miss a junk removal call if at all possible. He committed to answering the phone at 3 AM, during dinner, on their anniversary, and while having sex. Business Owner number 1 has less to lose and said he was only answering phones between 8 and 5 and only if it was convenient for him. If he's eating lunch, the call can wait. I can promise you that most of your local competition won't be doing that.
4.) Your growth will be stunted or drawn out over a much longer period of time: Since you aren't as well-known and are underquoting jobs, you don't have the money or the means to reach more people and to expand. You have fewer current customers, which means you will have less referral and repeat business later on down the line. You are extending out the growth of your junk removal business by years due to your lack of commitment. Folks, we ain't living forever. My father always told me the old saying of "If it's worth doing then it's worth doing right." Do it right, folks.
All it takes to do wildly well in this business is commitment and sacrifice at the very start. For about the first two years, you should dedicate your life to your business. There will be slow and tough times. But if you make that commitment you are much more likely to push through to success.
By year 3, you will hardly ever be on the truck if you're doing things the JRA way. You'll be making between $80,000 and $120,000. By year 5, you could have a full time manager in place and be clearing over $200,000 a year yourself (Based off experience – not a guarantee. Your ability as a business owner, your market, and economic conditions can make this figure vary tremendously). You aren't gonna come anywhere close to those numbers if you dabble. And chances are you won't stay in business for much longer than a year or two.
Is There a Time to Test Your Business?
You might wonder what a good situation would be in which you just try out a business by using a cheap pickup and trailer. That might be a good option if you don't have a job that pays much of anything now, have no savings, no way to borrow any money, and you just need to get started. If that is the case, you should go out and do whatever is necessary to start your business. But don't mistake this for dabbling. The individual who uses this approach is committing all they are able to commit. The dabblers are the ones who could be doing more but don't. In this case, this person is maxing out what little resources they have to build a business. Their drive and determination might see them through. That was the case with me at Junk Doctors. I pushed through. But if I was going out on my own now with the resources I have now, I would have known a lot more a lot sooner and grown much quicker.
The other situation where easing into something might be a wise move is when you are doing a proof of concept. For example, JRA and the Pay Per Job program is a proof of concept. After a few months, it has proven itself and we have discovered a really unique way to help service business owners get in business, grow their business, learn, and acquire customers. And we are getting out of proof-of-concept mode and about to make a huge investment to help us stand above the pack. This will help us distance ourselves from competition that is sure to spring up once they see the direction we are about to go. For us, now is the time to commit so we can rise to a point where we can dominate a market. Otherwise, somebody else could join the market, run faster than we are, spend more money than we have, and beat us. We are moving as fast as we can right now to keep that from happening. With junk removal, hundreds of other companies have already proven it works. It's up to you to COMMIT and make it happen.
-Lee Godbold