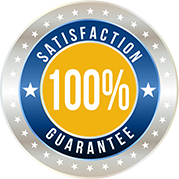 Playset Removal
Full Service Playset Demolition, Removal, and Hauling
Playset Removal
Full Service Playset Demolition, Removal, and Hauling
Stuck with an old playset in the backyard? Don't worry. We've got you covered.
Did your kids outgrow the play equipment you lovingly installed? Are you trying to build a new patio, but there's a big playset in the way? Did you just purchase a home from someone who left behind a playset that's now just a rotting eyesore? If that sounds like you, you've come to the right place! JRA offers full-service playset demolition, playset removal, and playset hauling to give you back your backyard!
Here's how it works:
1. Give us a call or book online today!
2. We'll show up when promised and give you a courtesy call when we're on the way.
3. We'll size up the playset and give you a no obligation price up front - no hidden fees!
4. Once you give us the go-ahead, we'll demolish the playset and load it into our truck.
5. We'll tidy up the area so we don't leave anything behind.
6. Settling up is easy - we accept all major credit/debit cards, cash, and checks.
7. That's it! Enjoy your newly cleared yard space!