SEO with JRA
Transform Your Junk Removal Business with a Top Google Ranking
"We were on the first page of Google before we even got started."
– Reilly Terrell, Delta Junk Removal
Get Your FREE Consultation!
Contact us today and we'll schedule a consultation to discuss your company needs and how JRA SEO can help!
Greatest Investment You Can Make for Your Business
Expert SEO is key to sustainable growth for your junk removal business. While Google Ads create quick surges in exposure, SEO has proven to be the foundation that junk removal businesses use to generate leads long term. Just last year, SEO generated $875,000 in revenue for our flagship junk removal business, Junk Doctors, in North Carolina. Those are free, absolutely zero cost per click leads thanks to our early investment in search engine optimization. We've leveraged that experience and expertise to help other junk removal businesses get top rankings that lead to more traffic, more jobs, and more revenue. Nobody has ranked more junk removal sites better than Junk Removal Authority.
With JRA Services, You Can Expect:
Improved Google Search Ranking: Our SEO team is trained to structure content in a format that Google likes and positively impacts your Google ranking. An estimated 50% of web users skip ads and go straight to organic listings. If you're not ranking well organically, you are missing out on 50% of potential customers.
Consistent, Relevant Content Creation: Each month, our team will create new content for your business, providing unique and useful information that will help you rank for junk removal and targeted keywords.
Convert Visitors into Paying Customers: The JRA SEO Team is expertly-trained in user experience and conversion optimization. Not only do we create content that gets your site to rank organically, we make sure that content is fully optimized to convert browsers into paying customers.
"Each month, we've gone up in revenue very significantly. And that's all thanks to the whole system that JRA has put together … Google Ads carried us into month four, and now,

because we did SEO from day one, we're on the first page of Google."
– Tom Von Olszewski, Mean Green Junk Removal
Junk Removal Authority Reviews
See What Our Clients Are Sayings
Sean Smith
I was looking at different franchises and came across Lee's youtube videos. After doing my due diligence I chose JRA's business package over the franchises I was investigating. We also use the call center, SEO service, and They run our Google ad campaign ...
IF YOU ARE CONSIDERING GETTING IN THE JUNK REMOVAL BUSINESS I HIGHLY RECOMMEND JRA. You get all the benefits of joining a franchise without all the limitations.
Grady Hbb
Awesome company all around - highly recommend their services. They are turnkey and scalable. 5 stars!
Jaime Rios
Incredible company to work with. They know their stuff, pricing is fair. For all the knowledge they put out and know about this industry they are the real deal. Friendly, fast response, and have Integrity for the service they offer to each client. Will keep recommendig them to my peers.
Brandon Vasquez
I definitely recommend JRA for anyone looking into starting junk removal or taking their existing business to the next level. There's no sitting on the sidelines with JRA on your side! Thanks guys!
Jared Holt
Incredibly helpful, and good at what they do. As professional as it gets, JRA has been a key part of our growth.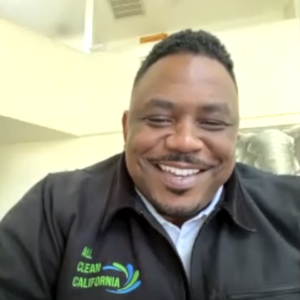 B Gabourel
I've been with JRA for about a year and they're amazing! Always have the answers to all my questions couldn't do it without them.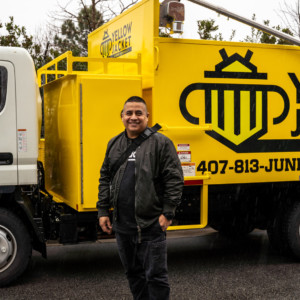 Yellow Jacket Junk Removal
My company is Yellow Jacket Junk Removal in sunny Orlando, Florida. I started my company with the help of JRA, they helped me out every step of the way, I chose JRA because I saw they had positive and inspiring company culture along with strong and positive leadership. Lee Godbold and his team are highly passionate and that is why I went with JRA!!

Micah Bounds
I was pretty confident I wanted to start my own Junk Removal business, but there were certainly a lot of things that I was skeptical on whether I could handle or not. Coming across JRA Felt like finding the last piece of the puzzle I needed to give me the confidence to start and we have been going ever since. I had previously worked at one of the largest junk removal franchises in upper management and would be sent out of state to learn in-depth Business practices. It was reassuring for me to see that there were commonalities to JRA's approach to where I had come from. This really gave me the assurance That JRA knows what they are doing in following industry-proven business strategies. Highly recommend.