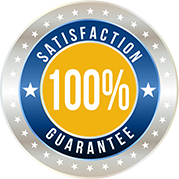 Consulting
Personal, one-on-one support from industry experts
Consulting
Personal, one-on-one support from industry experts
On-demand junk removal business expertise from the CEO of Junk Removal Authority? You read that right.
There's nothing like having a veteran mentor to assist you as you start your company. JRA's Consulting service offers consultation call scheduling between 10 AM and 10 PM so you can find a time that fits your schedule. You'll get one-on-one personal support from Lee Godbold, the founder and CEO of the highly successful Junk Doctors and Junk Removal Authority.
Ask questions about anything from pricing and truck buying to personnel management and marketing strategies. Lee will answer your questions and help you develop winning strategies to get your junk removal business running strong.
Get access to the expertise that built Junk Doctors into a $2 Million-a-year business and start bringing in all that extra revenue. That's the JRA Way.
Ready to get the best one-on-one support in the industry?